Removing graffiti from painted surfaces is a problem for many business owners in towns and cities across England.
Unfortunately, graffiti can make your premises look untidy at best and can put some customers off entering your building.
The best thing you can do for removing graffiti from painted surfaces, as quickly and effectively as possible, is to put some preventative measures in place to ward off further marks.
Many business owners choose to paint on top of the graffiti but this method is largely ineffective as the graffiti will show through the paint over time.
Plus, painting over the graffiti is simply creating a new blank canvas.
Luckily, removing graffiti from a painted surface isn't too difficult to achieve with the right method.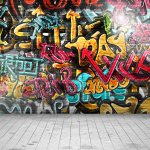 TOOLS FOR REMOVING GRAFFITI FROM PAINTED SURFACES
Graffiti can be a stubborn problem, especially when you want to preserve the paint underneath.
In order to remove the graffiti, you will need a few tools including some safety equipment to ensure that you won't be harmed by the procedure.
WEAR SAFETY GLASSES
It might sound like an over-reaction, but safety glasses should be worn whenever you use a strong solvent or fine particles to blast away the graffiti.
The glasses will protect your eyes from harm and allow you to work in more comfortable conditions.
USE A DUST MASK
You may also wish to wear a mask to cover your nose and mouth to prevent inhaling any of the solvents of fine particles.
This is another way to make the removal process more comfortable.
Even when you are using a safer method like steam cleaning, you never know what the graffiti removal may reveal.
Safety is paramount.
CLOTHS, BRUSHES & BAGS
As you work along the wall removing the graffiti, you will need cloths, brushes and bags to wipe away the mess and clear up after yourselves.
Make sure that you use thick bin bags and dispose of the waste responsibly.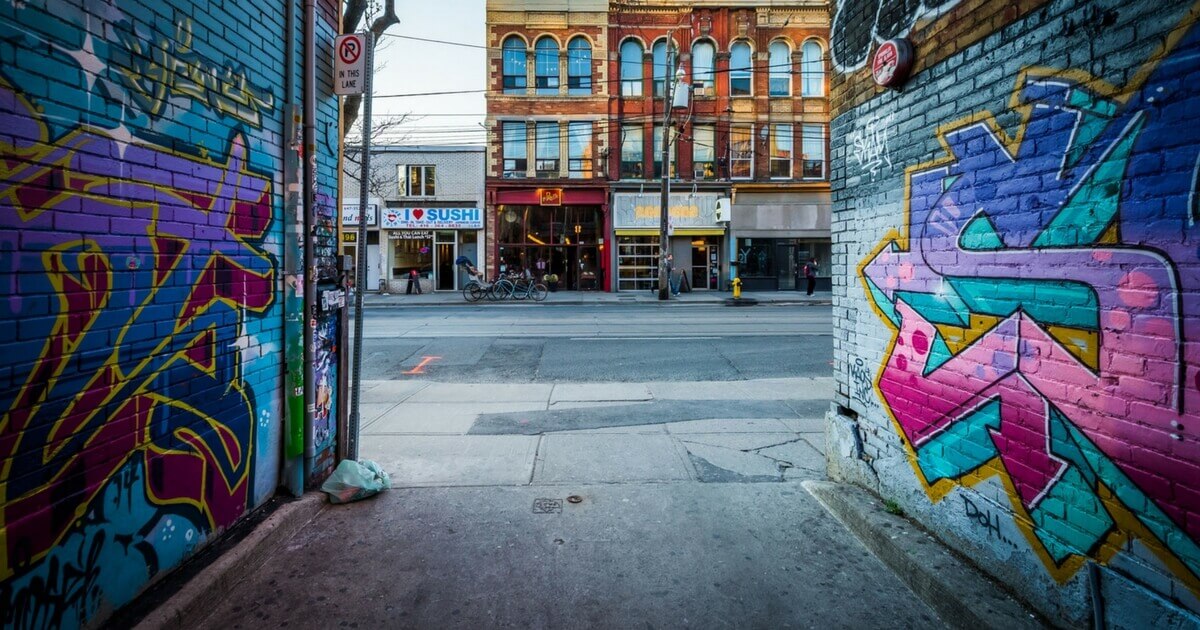 HOW TO REMOVE GRAFFITI FROM PAINTED SURFACES
There are a few methods you could try to remove graffiti from painted surfaces.
Your best bet is to call in a professional graffiti removal company service provider who will be able to use their specialist equipment to deal with the problem.
USE ACETONE
Most commonly used as the key ingredient in nail polish remover, acetone can be used with a cloth to wipe away graffiti.
You should make sure that you wear protective glasses, a dust mask and gloves while using this method to protect your eyes and skin.
All you need to do is pour a little acetone onto your cloth and rub carefully on the graffiti to remove it.
This method is effective on many types of graffiti, but it may leave you with an ugly splotch where the graffiti was if you are too enthusiastic.
Obviously, this isn't ideal, but it may be quite effective for removing magic markers.
Dispose of your cloths properly as acetone is highly flammable.
TRY A SPECIALIST GEL
There are several products on the market that claim to remove graffiti using a gel solution.
These products work well on most surfaces including painted walls – just check the pack before you buy.
Use the gel according to the instructions given, making sure that you wash it all away properly.
Again, this method needs some effort to wipe away the graffiti and you must ensure that the cloths you use are disposed of properly.
USE PROFESSIONALS FOR REMOVING GRAFFITI FROM PAINTED SURFACES
SAND BLASTING
A common solution for graffiti is sandblasting.
With precision and control, the sand can be used to remove only the top layer, getting rid of the graffiti while leaving the paint behind.
While this method is relatively quick and easy, you do run the risk of removing some of the paint if the sandblaster is used too much.
However, a professional graffiti removal expert will be able to minimise the damage to your paintwork.
STEAM CLEANING
A final method for removing graffiti is to use simple steam power.
Instead of using sand, a jet of hot water and steam is used to remove the graffiti, leaving the paintwork underneath unscathed.
This is an eco-friendly method but it does require the skills of a professional cleaner.
APPLY AN ANTI GRAFFITI COATING
Once you have finished removing graffiti from painted surfaces and your wall is clear of graffiti, you should consider using an anti-graffiti coating to ensure easier cleaning next time around.
This is a simple and invisible solution that will help to prevent the graffiti spray paint from penetrating its surface.
With this method, even if you can't stop the vandals you can speed up the process of removing graffiti from painted surfaces quickly and without a fuss.