It is a great feeling and a huge investment to own a nice home. Whether you are buying a new home or building one from scratch, this is an undertaking and investment that requires a lot of commitment and extensive research. You have to make a massive decision on the kind of house you want. All in all, no one wants to own a house or a home that has myriads of maintenance issues, and will just depreciate in value with time.
There are many materials used to build houses. Brick has been used in the construction sector for many years. The demand and popularity of brick homes over the years has also led to the evolution of colour brick wall or exteriors. Brickwork provides homeowners with a one-of-a-kind and handsome house exterior that can last for many years.
Brick may be a viable masonry material, but it sometimes requires right maintenance. Brick homes also get faded and require proper care, occasional cleaning as well as relevant repair to make the exterior brick look new again.
---
Remove Paint from Brick – Call: 01268 755590
---
Before you can even know how to restore brickwork, there are a number of reasons as to why you should opt for a brick exterior. Take a look;
High-Quality Home Insulation
Those who own brick homes or houses with brick siding will tell you that brick is different from other materials used in construction. Bricks are known to provide an extra layer to a house that safeguards you against extreme temperatures. Heat from outside is insulated easily by brick walls than other materials. You thus don't need to rely on artificial heating or cooling, and you will save extra money on utilities down the line.
Easy to Maintain
There is no better way to save your money in the long run than owning a house that requires less maintenance. Brick homes may not be maintenance free, but it is wise to know that the brick surface does not easily show signs of dirt and tear as compared to other materials.
This means that you don't have to clean your brick exterior surfaces regularly. If you have an old brick house, you will need regular maintenance services like tuckpointing to restore the surfaces.
Fire Resistant
There are many calamities that hit homes on a daily basis. Fortunately, if you own a brick house, bad weather and fires are hazardous possibilities that you should not fret about. Brick walls are resistant to fires and bad weather and will help keep you and loved ones safe and secure.
As you undertake brick restore, keep in mind that brick is made from non-combustible materials and can handle a lot of heat. So, feel free to opt for thicker bricks that are more fire resistant for your home.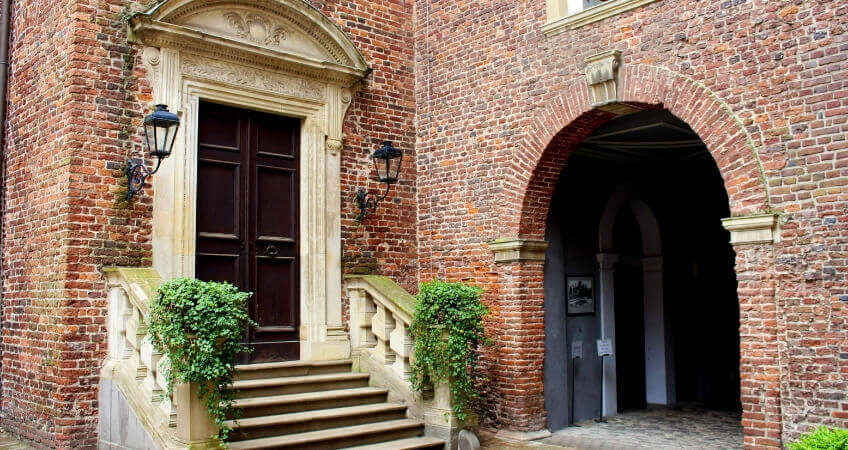 Increases Home Value
Brick homes are always in high demand in the housing market. Brick exteriors are gorgeous and will attract every onlooker as well as home buyers. The classic design of bricks should motivate you as you try to restore faded brick walls on a house you want to put on sale. Bricks are also durable and sturdy and buyers in the market know the value of the property they intend to buy.
Eco-Friendly
You will not waste a lot of natural resources building a brick house. There are many materials available to make bricks. These material are also non-combustible and will not harm the environment.
Restore Brick Exterior Hassle Free-What to Know
If you are wondering, how to make the old brick look new again, there are exceptional ways to change the physical look of your brick exterior. A detail-cautious homeowner will not tolerate loose and dirty bricks. There are many architectural problems that can arise from an old brick exterior, if not taken care of as soon as possible.
---
How much is a Brick Cleaning Cost? – Call: 01268 755590
---
Luckily for you and many other brick homeowners, you can easily restore brick colour. With time and a little expertise, you can make your brick walls look as good as brand new. It takes a lot of dedication, determination and commitment to undertake and successfully complete the brick restoration procedure.
There are preferable ways that you can rely on and figure out how to restore bricks without much hassle. Here are exceptional restoration methods you can rely on;
You don't need sophisticated tools to restore brick colour. You can use easy to handle household tools like a vacuum cleaner to suck away any dirt and dust from the bricks. You can also brush away dirt and use soap and water, if there is dirt still attached to the bricks.
Make sure you get the bricks wet before you can use cleaners. The simplest way to keep your restoration bricks wet is by using a garden hose to wet exterior bricks. You can also fill a spray bottle with water and saturate the surfaces when the need arises.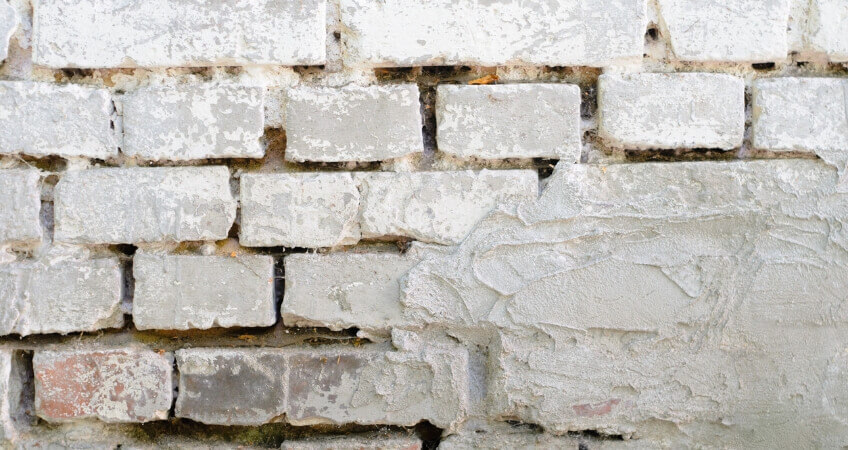 You need to scrub the dirty bricks with a mixture of table salt and dish soap. The spreadable paste will work well if you are using a bristle brush. Once you have removed the paste with a washcloth, go on and use a sealant to keep the bricks in tip-top condition.
A siloxane sealant will work exceptionally well if the bricks are dry. If you don't know the brick sealants to use, you can consult widely and pick the best types for restoring brick.
Get rid of stubborn stains on the brick exterior
If you don't know how to make old stained bricks look new, there is an easy to comprehend strategy to apply. You can easily remove deep-set stains on bricks using acid cleaners, and one recommendable product is muriatic acid. However, as you use acid cleaners, be cautious. These cleaners are corrosive and can damage any object they come into contact with if not properly used.
If you are doing it yourself, wear safety rubber gloves and goggles and stay safe. Acid cleaners work well when mixed with water, and you should not forget to wash away the acid and let the clean bricks dry.
Repair the exterior of brick mortar joints
Repointing is a common criteria used in masonry and more so when it comes to restoring brick colour. It is simply a method of renewing the external parts of the brick mortar joints. To restore the look of the bricks, you need to chip away the old mortar using a chisel and hammer.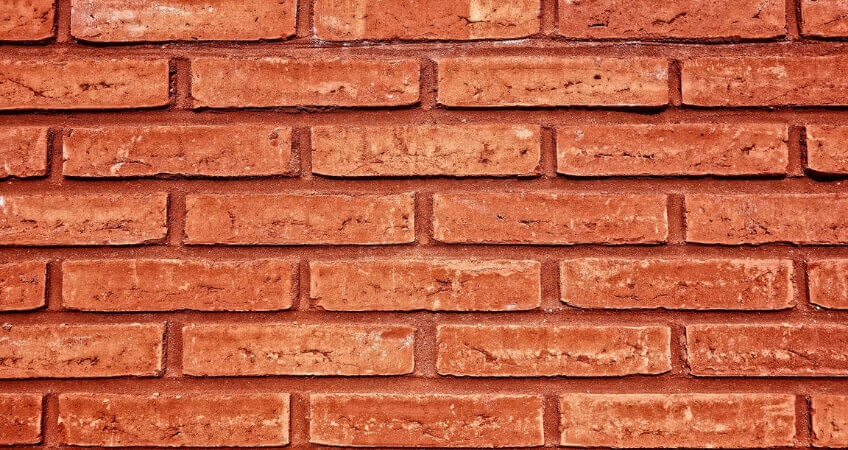 After removing the unwanted mortar, use a wire brush or garden hose to remove the dirt. Leave the bricks to soak up water. The next day you can put new mortar into the brick joints and ensure it is properly inserted in the right places.
To clear your doubts and learn more on how to restore brick colour, you need to opt to replace the loose bricks. Start by removing the old mortar until the loose brick is easy to twist. Then remove the dirt on the brick and cavity.
Dampen the cavity and place wet mortar where you will lay the brick. Ensure that the joints around the brick are properly sealed to keep it waterproof. Don't forget to leave the mortar to dry and then remove any unwanted mortar from the brick exterior. The new brickwork will change the general appearance of your house.
What to Know About Painting Brick Exterior
Painting is another unique way of restoring brick colour. A good brick colour design will bring out your home's personality. It is a doable procedure that involves making sure the bricks are properly cleaned, removing old mortar that does not shine through and picking the best exterior house paint.
It is advisable to contact a brick expert to aid you with efflorescence. The expert you seek help from should also provide you with clear-coat product directions, if you don't know the brick painting criteria to undertake.
Today's homeowners don't take painting as a reliable means of restoring bricks. It thus advisable to be careful when painting old bricks as you may end up causing unimaginable damage. There are professional chemical paint removers that you can rely on and help restore the original striking colour of your old structure.
These are experts who understand the paint removing procedure, and will not rely on removal methods like mechanical techniques and sandblasting that can damage old bricks. So, before you paint your faded brick exterior, seek the necessary information or let experts do their work.
How to brighten up my brick exterior?
You may just want to brighten up your brick exterior, there are multiple ways to brighten your brick exterior:
Using a hose
Using a garden hose is a great way to brighten up a brick exterior, direct the water spray at the top of the wall and move side to side going downwards to wash the grime away. In the more grimier parts allow the water to stay on the spot for a more thorough cleaning. Clean the brick once a year to stop dirt coming back.
Pressure Washer
Using a pressure washer is one of the best ways to get rid of grime from your brick exterior, use a pressure washer of 3,000 pounds per inch so you do not damage the bricks, using the same method as a hose you can clean your brick exterior easily.
Removing Moss, Mould or Mildew
Some areas of brick may have built up mould, especially the parts that appearing as green or black patches on the walls. To remove mix 1 cup of chlorine and 1 gallon of water of a bucket, we would recommend from using wire tools as it may create stains, spray the brick with the solution before cleaning it and remember wear protective gear when dealing with chemicals.
To Sum Up
Adding brick siding to your home is a great investment that you will never regret. Restoring the look of your brick exterior will increase the value of your home, and give you peace of mind for the next decades to come. Whether you are looking forward to red brick restoration or general brick restoration, there are exceptional ways you can rely on.
If stuck and don't know how to restore brick, don't give up. You can improve the look of your home by seeking professional brick restoration help. Basildon Stone is a brick restoration firm that you can trust and will satisfy your needs. You can also trust the company for brick restoration cost analysis and related services. Make that call today and learn more on how to revamp brick exterior.

Contact us now if you need help restoring your brick exterior.